Internal Criminal Investigations Network (ICIN)
ICIN connects organisations that are responsible for criminal investigations regarding an employee within a police organisation. ICIN has its mandate within Europol and the network has currently 26 member organisations.
ICIN is important in order to fight corruption within police organisations
The primary purpose of the network is to share methods for how to detect and investigate corruption within police organisations. ICIN also aims to enhance the public's confidence to the member organisations, the police organisations and to Europol. ICIN is ultimately a crime preventing tool that can help Europol succeed in its operational investigations and cooperation between the members without interference from insiders.
See all current member organisations

(Sorted in alphabetical order by country)

Belgium: The Standing Police Monitoring Committee
Bulgaria: Internal Security Directorate
Czech republic: Inspectorate of the Security Forces of the Czech Republic
Cyprus: Police Internal Affairs Service
Denmark: The Danish Independent Police Complaints Authority
Estonia: Internal Control Bureau
France: General Inspectorate of the National Gendarmerie
France: The French General Inspectorate of the Police Force
Hungary: National Protective Service
Iceland: Hersak
Ireland: An Garda Síochána/ Anti-Corruption Unit
Latvia: Internal Security Bureau
Lithuania: The Immunity Board
Malta: Malta Police Force/ Professional Standards
Montenegro: Department for Internal Control of the Police of the Ministry of Interior
North Macedonia: Department of Internal Control, Criminal Investigation and Professional Standards
Poland: Internal Affairs Bureau of the Police
Romania: Anti-corruption General Directorate (DGA)
Slovakia: Bureau of the Inspection Service
Slovenia: Internal Investigation and Integrity Division
Spain: Guardia Civil /Servicio de Asuntos Internos
Spain: National Police/Unidad de Asuntos Internos
Sweden: Special Investigations Department
The Netherlands: Rijksrecherche
The Netherlands: VIK
United Kingdom: Metropolitan Police Service Professional Standards Department
ICIN was established in March 2020. The ICIN Executive Committee consists of Sweden, the Netherlands and Lithuania. Mr. Martin Valfridsson (SWE) is the Chairperson. The secretariat rotates every second year.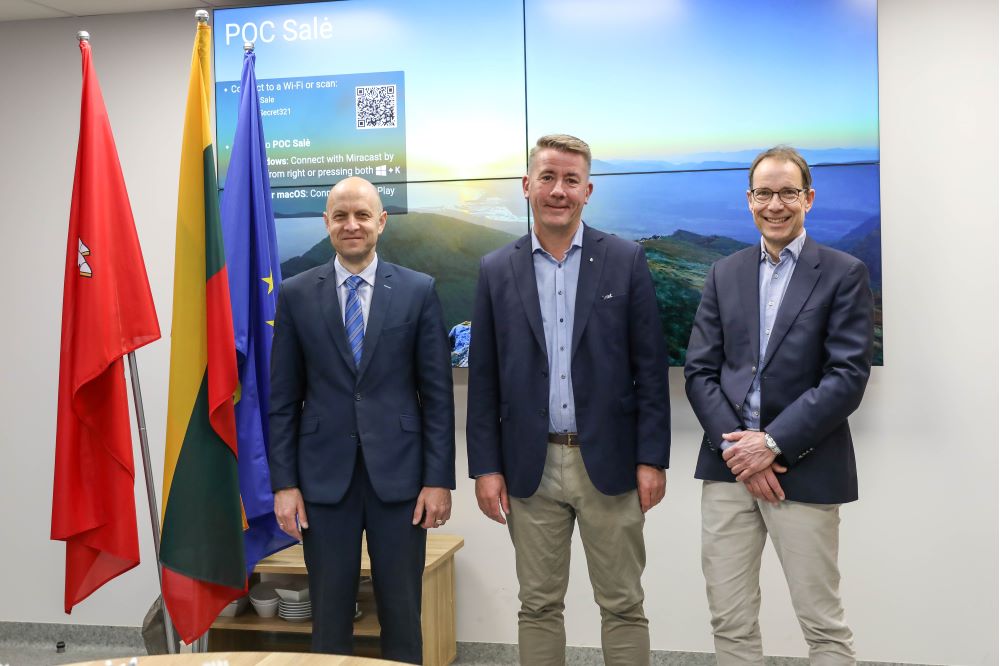 The ICIN Executive Committee. From the left: Žydrūnas Butkevičius (LT), Martin Valfridsson (SE) and Willem-Jan de Koning (NL).
ICIN Executive Committee
Martin Valfridsson, Chairperson
Special Investigations Department Swedish Police, Sweden
Žydrūnas Butkevičius
The Immunity Board, Lithuania
Willem-Jan de Koning
Rijksrecherche, the Netherlands
Contact ICIN Secretariat: icin@polisen.se