Important. Protect yourself against fraud
In recent times, many elderly people have been the target of fraudulent practices. This can happen over the phone or via a home visit.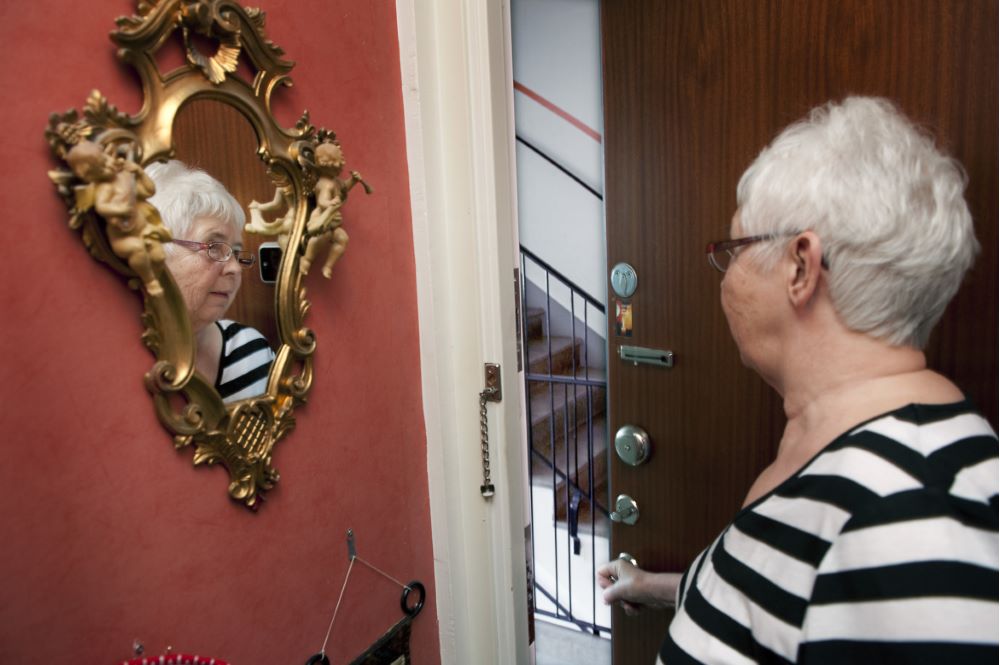 Bild: Lars Hedelin
Fraud can be attempted in different ways. For example, a person can say they are calling from your bank or working for the police and need access to your bank card details, PIN code or other valuables. In certain cases, the fraudulent caller can follow up the phone call with a visit to your home. A fraudster can state different reasons why they want to enter your home, it can be one or two individuals that knock on your door and say they need to enter your home to perform some kind of check. To appear credible, the fraudster can be dressed in workwear and carry appropriate equipment.
Always be sceptical when you receive an unexpected home visit or phone call, and read the following advice about how to protect yourself against fraud.
How to protect yourself against fraud
Never disclose any personal information over the phone or to someone who comes to your home. Never provide any card details, PIN codes or other sensitive information to anyone. No legitimate person would ask you for this over the phone or by visiting you at home. Card details and PIN codes are the keys to your money.
Put the phone down if an unknown person calls and you are unsure about them. This applies whether or not the person claims to be a friend, a relative, from the bank, a company or an authority such as the police.
Never let someone you do not know into your home. Shut the door if you feel worried. The police never go to someone's home to get bank or credit cards, or other valuables. If anyone contacts you about this kind of matter, it is a fraudster.
Never hand over identification, bank cards or your PIN code to any other person. Do not trust a person contacting you simply because they know your personal details. Fraudsters can find information about you on the internet or in some other way to fool you. For example, right now, there are fraudsters who say they need your ID because of the coronavirus, COVID-19.
Call a friend or relative if you feel uncertain. If you are contacted by someone who asks for information that makes you feel unsure, seek the support of a relative or someone you know.
If a crime is in progress, call 112. If the crime is not in progress, you should call 114 14.
If you have been the victim of a crime or if you have been the target of a fraudster, call 112.
Protect yourself